Posted by
Madison
on December 24, 2013
One of my favorite holiday traditions is putting together the holiday gift guide series each year! Finding the perfect gift for everyone on your list is hard work; I hope you found some great, thoughtful gift ideas without spending a fortune this year!
If you are like my husband, who likes to start his shopping at the last minute and you are out shopping today… you might want to check out the Frugal Last Minute Gift Ideas Under $20 to speed up your shopping today!
Or to get your shopping done even faster, you can go straight to the list of What People Really Want for Christmas!
Here's an updated collection of all our holiday gift lists. Happy Holidays!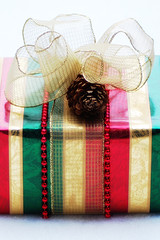 source: mysza831
Inexpensive Gift Ideas
Don't want to spend a lot, but you still want to give a great gift? Here are lots of ideas for inexpensive gift ideas:
Creative Gift Ideas
Want to show your gift giving ability and wow the recipient with something creative and unique? Here are some alternative gift ideas to get you started:
Extra Special Gifts
If your gift giving goal is to personalize the gift to the recipient, consider custom or personalized gifts:
Gift Ideas for Those Who Love to Learn
Looking for gifts that double as a learning experience? Or gifts to thank those who are spending their time creating the learning experiences? Look no further:
Gifts at Work
Do you get to/have to participate in a Christmas gift exchange at work? Or do you need to find a special way to show your employees you care? Check out:
Secret Santa Exchanges
Are you going to a party where a Secret Santa exchange or grab gift is planned? Here are some ideas:
Gifts for Kids
Do you have kids to shop for this year? Based on their age, there are all kinds of gift ideas for kids and new parents:
Gift Cards
Gift cards… to give or not to give? If you are giving gift cards, check out the deals! If not check out the gift card alternatives:
Gifts You Can Make Yourself
I'll be honest, making stuff isn't my strong point, but luckily, thanks to readers and our writers who are much craftier than I am, we do have ideas for homemade gifts too:
Stocking Stuffers
Don't forget the stocking stuffers for you and your pets. Here is a good place to start:
And More!
And if you still haven't found anything, you can always check out the Most Expensive Gift Ideas. While you probably won't find much inspiration, it's worth a good laugh! Here are a few more ideas if you still haven't found something for the last person on your list:
Happy Holidays from all of us at My Dollar Plan!
Check out today's hottest holiday
Lightning Deals
. Hurry, they change fast and sell out quickly!
---

You can get my latest articles full of
valuable tips
and other information delivered directly to your email for
free
simply by entering your email address below. Your address will never be sold or used for spam and you can unsubscribe at any time.