Posted by
Amanda
on November 9, 2017
It's already time to kick off our holiday gift guide series! We'll start with some of the most popular inexpensive gift ideas from prior years. The new list is updated and most of these versatile gifts will work for various people on your list.
12 Inexpensive Christmas Gifts Under $20
Are you looking for inexpensive Christmas gifts for Secret Santa gift exchanges this year? Perhaps you have a long list of friends and family members you want to get great gifts for, but on a budget.
Maybe you don't even have a budget, but you have no idea what to get that one person who seems to have everything.
Look no further! I've pulled together twelve unique gift ideas that are all under $20. Be sure to share your own suggestions for inexpensive gifts for Christmas in the comments below!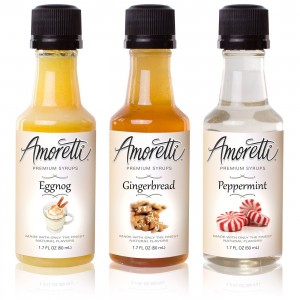 Inexpensive Christmas Gifts Under $20
Inexpensive Christmas Gifts Under $20
Digital Memory Card Case: Many people have digital cameras, but how many people have a nifty holder for all of the digital memory cards they are filling up?
Yoga Class: You can pay for a drop-in class for $12-$15, giving your relative or friend the chance to try something new.
Bedside Eyeglass Holder: I purchased a nose for my glasses and use it every night. Not only is it a cute accessory, it also helps to ensure your glasses will not be scratched just laying on your bedside table.
Vera Bradley Accessories: Treat your friend, mother or sister to a small cosmetic bag.
Universal Remote: This is a great way to help your relative or friend to declutter their coffee table, couch, and wherever else remotes tend to end up.
Garlic Press and Braid of Garlic: Using fresh garlic is so much healthier than the minced jar kind, but it can be cumbersome to mince it yourself—enter the garlic press. If the garlic braid dries out before they use it all, it makes a lovely kitchen decoration.
A Ticket to the Zoo or Museum: Give the gift of an experience! Purchase an open-ended ticket or a gift card equal to the cost of a ticket to a local attraction, or an attraction at the nearest city.
Scrapbooking Kit: Purchase an acid-free scrapbook, some acid-free tape, photo-friendly scissors, and a pack of scrapbook paper to get your friend or family member started down memory lane.
Rechargeable Battery Kit: These are great for people who are into electronics, as they will save a lot of money by using rechargeable batteries.
Electronic Cases: Do you have a friend or family member with an iPhone? Find their style and help them express it with one of these cute iPhone cases, iPod cases, etc.
Reusable Bag and a Grocery Gift Card: Promote eco-awareness and eco-thrift (several stores now such as Target and Whole Foods give you a $0.05 credit towards your purchase for every reusable bag you use) by purchasing a stylish reusable bag as a gift. Stash a grocery gift card inside.  
Themed Gift Basket: To make holiday gift baskets you just need a basket (score great prices at yard sales, discount department stores, gifts you have received in the past, etc.), ribbon, and a theme. For a man who is into his car, pick an auto theme. You can include car wipes, air fresheners, premium oil, car tools, tire wash, special drying towels/washing towels for car paint, gift card for a car wash, travel mug, etc. For a baker make a small gift basket that includes the more expensive extracts or more unique extracts such as mint, almond, liqueurs, etc.  For a family create a themed family night by including a board game and popcorn, or a gift card for a free DVD rental, popcorn, popcorn flavoring, and some Theater candy boxes. For a coffee lover, include a mug, a bag of coffee, and flavored syrup (like pumpkin spice, yum!). Get creative! Hint: for gourmet gifts at discounted prices, check out the food section of Ross, Marshall's or TJ Maxx. 
Don't want to spend $20? Check out more inexpensive gift ideas including those under $10 and inexpensive coworkers Christmas gifts! And if you have employees check out the inexpensive gift ideas for employees!
More Inexpensive Christmas Gift Ideas Under $20
Check out today's hottest holiday
Lightning Deals
. Hurry, they change fast and sell out quickly!
---

You can get my latest articles full of
valuable tips
and other information delivered directly to your email for
free
simply by entering your email address below. Your address will never be sold or used for spam and you can unsubscribe at any time.