Posted by
Kristen
on November 19, 2013
Our holiday gift guide series continues! This week we're featuring great gift ideas for couples this holiday season.
A simple way to save money on that dauntingly long holiday shopping list is to combine recipients if you get the chance. If you will be buying for a couple this holiday season, you can buy them one gift to enjoy together. Here are some fun, affordable gift ideas for all of the couples on your holiday list.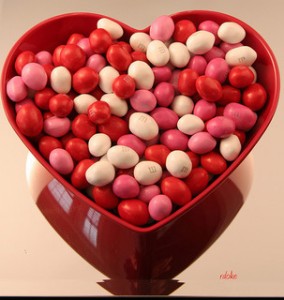 Photo Credit: Rdoke
Great Gift Ideas for Couples
A photo album.
A photo album is a perfect gift for couples to look back on the vacations, adventures, and memories they've created as a couple. Best of all, they're inexpensive. If you've known the couple for a while, you can even include photos of them inside. Looking back on old photos or photos you have of them that they may have forgotten about, is a priceless gift.
Board games.
With all the advanced game systems on TVs and smart phones, sometimes it's nice to go back to the days of a good old fashioned board game. It's a definite way to get a crowd more engaged and to have fun as a group. You can opt for a classic like Monopoly or go for something that suits their personality like, Pictionary if they're creative or a film trivia game if they love movies.
Photo Clock.
Besides photo albums and picture frames, there are so many creative things you can do with your memories. There's plenty of wall décor that allows you to put your photos in for a personalized feel in your home. This photo clock is a practical way to display photos.
Bottle of wine.
If the couple likes wine, it's a good chance they'll never mind adding a bottle to their wine rack. Head to your local liquor store or specialty wine store so you can ask for a great bottle in your price range.
Bill organizer.
I'm sure you've heard that statistic that the number one thing couples fight about is money. This Monopoly bill organizer can help them avoid some of those disagreements by keeping all of their bills organized. The description says it allows you to keep track of when the bills are due and whether or not they're paid.
Fun relationship book.
There are plenty of wonderful books geared towards relationships. This book, Try Something New: 100 Fun Ways to Spend Time Together can inspire your couple to try 100 new things to do outside of the box. It also has space for a little journal so they can record when they did the activity and how it went.
Something edible.
Does the couple love chocolates? Are they not able to leave the house without their coffee? Candy, homemade cookies, or anything else universally loved is always a hit. Always keep in mind if they have any dietary restrictions of course. You'll want to avoid things that immediately need refrigeration or that go bad quickly.
A night of babysitting.
If you're wondering what to get a couple with young kids, the best gift may not cost you anything. Volunteer to watch their kids for an afternoon or evening out while they have time to themselves. They'll save the money on a babysitter, it won't cost you a penny, and it will be much appreciated.
Cookbook for couples.
Whether they both love to cook or are clueless, a cookbook specially made for couples is something they can get use out of. This particular book is designed to avoid meals that take a long time to prepare so they can spend more time together.
A fun activity.
It could be hard to buy something for a couple, but instead of an object, you can purchase them an experience together. Check out Groupon for activities with a reduced price such as beer pairings, cooking classes, art classes, and much more. Check out Stub Hub for tickets to sporting events sold by fans.
Cooler set.
Let your favorite couple keep their can cold with this Mr. and Mrs. cooler set. The foam can coolers hold the standard 12.5 ounce can, keeping the drink cold and keeping hands warm and comfortable. It's great for the couple that loves to barbecue, go camping, tailgate, or entertain.
Love quotes book.
Regardless of if they have been married for years or just started dating, it's always nice to bring some romance to the relationship. This book of love quotes is a nice way to start. Plus, you can buy it used at a super cheap price.
Gift certificate to a restaurant.
What couple doesn't want a night out at a nearby restaurant? You can find great deals on Restaurant.com, Groupon, Living Social, and other deal websites. You can include a print out of the restaurant's menu. If you know that the restaurant offers a great deal, like half priced appetizers during happy hour, be sure to tell them about it so they can get the most out of your gift.
Luggage tags.
For all of those amazing trips that the duo plan on taking, luggage tags are essential to ensuring their luggage will indeed find its way back to them. These Lewis N. Clark luggage tags come in a set of two, perfect for the couple traveling together. They're made of leather and allow the couple to fill in their name, address, and contact information to easily identify their luggage or to locate it in the event it gets lost.
Something to entertain with.
Every couple could always use some more gear to entertain their friends and family with. Consider a serving dish, beer mugs, wine glasses, cheese cutter and spreader, margarita glasses, chip and dip bowls, or barbecue set. Check out this Dip-on-Ice stainless serving bowl. Perfect for those hot summer days in the backyard, this will keep any dip that's supposed to say cold the right temperature. Salsa, guacamole, french onion dip, and more will stay just right.
What are some other affordable gift ideas for couples? If you're in a relationship, have you ever received a combined gift that you loved? What is your opinion of the combined gift?
More Unique Holiday Gift Ideas for Couples
Check out today's hottest holiday
Lightning Deals
. Hurry, they change fast and sell out quickly!
---

You can get my latest articles full of
valuable tips
and other information delivered directly to your email for
free
simply by entering your email address below. Your address will never be sold or used for spam and you can unsubscribe at any time.