Posted by
Kristen
on December 23, 2015
It's time to finish up our annual holiday gift guide series! For many of you the last thing on your list might be to find those inexpensive stocking stuffers!
It's no news that the holidays can be expensive. Between decorations, gifts, and parties, our budgets can definitely take a beating during the holidays. On top of that, we need to fill up our stockings with fun, tiny gifts to complete the holiday festivities. But you don't have to spend a ton of money to fill them up and delight your family and friends. Here are some tips for buying and great places to look for inexpensive stocking stuffers and 118 ideas that you can most likely find for a few dollars or less.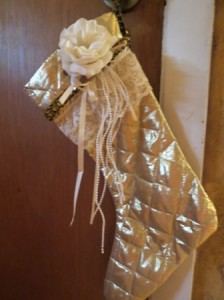 Where to Find Inexpensive Stocking Stuffers
Tips for Buying Inexpensive Stocking Stuffers
Stick to a budget. The same way you have a set amount you want to spend on presents, you should have a limit to what you spend on your stocking stuffers. If not, you can wind up grabbing a lot of little gifts that really add up.
Shop at the right places. A great place to shop for stocking stuffers is any dollar store. Check the "dollar bins" at department stores. Craft stores are a good place to find inexpensive craft projects, stickers, and more. Used book stores can have small books for a low cost. You can even use free samples of perfumes and cosmetics from department stores.
Inexpensive Stocking Stuffers for Kids
Coloring Book
Stickers
Play dough
Bubbles
Candy
Puzzles
Flash Cards
Crayons
Markers
Fun straws
Fruit Snacks
Ice cream scooper
Plates with characters on it
Cup with characters on it
Small gift card for an ice cream chain
Inexpensive Stocking Stuffers for Outdoors and Sports Lovers
Kite
Frisbee
Ball
Sunscreen
Fishing lure
Athletic socks
Golf balls
Golf Tees
Tennis balls
Reusable water bottle
Bike tire repair kit
Bike lock
Sweat band
Inexpensive Stocking Stuffers for Practical People
Tiny Flashlight
Gloves
Winter Hat
Colorful kitchen towels
Pocket planner
Travel sized toiletries
Phone cover
Screwdriver
Hammer
Flavored toothpaste for kids
Cartoon toothbrush
Air freshener
Sunglass or eye glasses case
Flares for car
Small gift card for a gas station or grocery store
Inexpensive Stocking Stuffers for Fashion and Art Lovers
Craft projects
Paint brush
Paint
Sketch book
Colored pencils
Cool pens
Headband
Colorful makeup
Hair ties or clips
Scarf
Colorful socks
Costume jewelry
Change purse
Wallet
Small gift card for an art supply store, craft store, or favorite clothing or jewelry store
Inexpensive Stocking Stuffers to Pamper
Bubble Bath
Lotion
Lip-gloss or lipstick
Shave gel
Eye shadow
Bath Salts
Nail file
Nail polish
Chapstick
Slippers
Scented Candle
Inexpensive Stocking Stuffers for Foodies
Seeds for plants
Spatula
Designed cupcake liner
Spices
Jam
Honey
Colorful sprinkles
Pot Holder
Popcorn
Nuts
A prepared mix for bread, cookies, or a cake
Cookie cutter
Tea
Flavored Hot Chocolate
Small gift card for a restaurant
Inexpensive Stocking Stuffers for Wine, Beer, and Spirits Lovers
Wine Stopper
Decorative wine glass
Bottle Opener
Coasters
Wine Charms
Shot glass
Wine opener
Beer glass
Miniature bottle of wine
Drink stirrers
Candy that is alcohol flavored such as Bailey's
Inexpensive Stocking Stuffers for College Students
Ramen noodles
Microwavable macaroni and cheese
Plastic silverware
Paper plates
Any microwavable foods
Highlighters
Pens
USB Drive
Notepads
Reusable Tupperware
Coffee thermos
Small gift card for a fast food chain, coffee chain, or grocery store
Inexpensive Stocking Stuffers for Everyone
Picture frame
Seeds for flowers
Candy
Candle holder
Candle
Coffee Mug
Key chain
Stationary
Soap
Luggage Tags
What do you use for inexpensive stocking stuffers for kids? For adults? Where do you shop for cheap stocking stuffers?
Ideas for More Inexpensive Christmas Gift Ideas
Check out today's hottest holiday
Lightning Deals
. Hurry, they change fast and sell out quickly!
---

You can get my latest articles full of
valuable tips
and other information delivered directly to your email for
free
simply by entering your email address below. Your address will never be sold or used for spam and you can unsubscribe at any time.