We know that if you want to grow your money for the long term, investing in the stock market makes the most sense. While there is risk involved, taking on little to no risk with bank savings accounts will not allow our money to grow at the rate we need in order to reach certain financial milestones.
But there is another benefit to investing that many investors overlook. This benefit is saving on taxes. Yes, there are tax benefits from investing.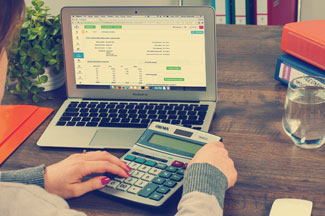 (Photo Credit: FirmBee/Pixabay)
5 Tax Benefits from Investing
I am going to walk you through 5 such tax benefits from investing. You will see how investing will not only grow your money long term, but will also shelter some of it from Uncle Sam. And the more money you keep invested, the more it can compound and grow into larger sums of wealth. So what are these tax benefits from investing? Let's get started and take a look.
Final Thoughts
There you have 5 tax benefits from investing your money. The easiest one to take advantage of is saving for retirement, followed by the heath savings account contribution if you are covered by a high deductible health plan. And of course, if your income is low enough, just saving for retirement could shield an additional $1,000 from taxes.
At the end of the day, the more money you keep for yourself and invest, the more it can grow over time and improve your financial picture. Don't pay tax when you can legally get around it. These options are simple to use and can save you a significant amount of money on your taxes.
Tax Filing Online
You can file your tax return online with TurboTax.
More Tax Topics