Posted by
Madison
on April 22, 2008
Happy retirement paperwork filing day, mom! My mom is turning in her paperwork today to retire later this summer. I made her a checklist of all the things she needs to do before the big day.
I expanded the list here to include planning for those of you nearing retirement (or wishing you were!). Many items can and should be done a year or two before you leave, some are in the months leading up to the big day and a few are the week of or just after retirement.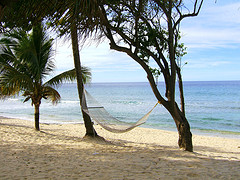 Create a cash cushion to cover short-term expenses, any emergencies and any gaps before retirement payouts begin.
Adjust your asset allocation.
Research and plan your 72(t) distributions if you are retiring early.
Plan for health care coverage.
Sign up for pre-retirement programs. Many HR departments offer seminars or retirement planning programs to help you navigate the paperwork.
Obtain any financing that will require a salary. (Refinance your mortgage, apply for a HELOC for emergencies, apply for a cash rewards credit card, etc.)
Research what day you need to be employed to receive your last bonus, 401k match, and other accrued benefits.
Use any time off that you will lose.
Plan for any time off that you can use to extend your retirement date or receive a payout for.
Find out if your pension will pay higher for a certain day of the month. For example don't retire on the 14 of the month if you will get a higher payment just by staying until the 15.
Keep track of your spending and simplify your finances.
Identify and plan for any expenses that will no longer be paid for by your job. (Ex. a company car.)
Pick a date. Consider many of the other tasks listed here to determine your date.
Pay off any small outstanding loans.
Make a list of EVERYTHING you want to do when you are retired. This will help those of you who are worried about not having enough to do or getting bored.
Cancel your life insurance if you no longer need it.
Find out how much notice your company likes.
Give your notice.
Request any pension estimates from your plan provider.
Spend the money in your flexible spending account.
Learn about the payment plan options you will be given. (Lump sump, annuity, etc.)
Use the FIREcalc or other retirement calculators to make sure your money will last.
Change your insurance coverage for your car. A pleasure rate may be cheaper than a working rate.
Plan your party if you want one.
Record email addresses and contact information in your address book.
Record bookmarks, anniversaries, birthdays and events stored in your calendar.
Change your contact information. (For example your email address for banks and subscriptions.)
Print information that is only accessible online: copies of paychecks or other information for taxes.
Set goals for yourself. Retirement opens up new possibilities to give you time to achieve!
Consider a trial period. Take a multi-week vacation and pretend you are retired to get yourself adjusted.
Evaluate your needs. Are you someone that likes structure? Do you like to be organized or go day by day? Create some routines that are enjoyable and reflect your personal needs.
Consider the emotional aspects. If your identity has always involved work, you may need to plan for the emotional impact of retirement.
Talk openly with your spouse. Discuss impacts and expectations of your new routine and whether or not you will both retire at the same time.
Utilize help offered by your employee assistance program for preparation.
Plan for your 401k. Is a rollover to an IRA in the picture?
Use benefits that will expire. For example, make a final vision appointment and buy new glasses or get major dental work done.
Stop investment contributions. I assume you will be making withdrawals shortly.
Reevaluate your new tax situation.
Practice living on your new budgeted amount now.
Make your moving plans. If you will be relocating, think about the planning for selling your house and moving and when you want it to happen.
Convert group insurance. If your company offers conversion programs for life insurance and disability insurance, convert what you need to an individual policy.
Determine when you are eligible for Social Security benefits and apply.
Photography: Lonely Hammock by *Micky
---

You can get my latest articles full of
valuable tips
and other information delivered directly to your email for
free
simply by entering your email address below. Your address will never be sold or used for spam and you can unsubscribe at any time.