Posted by
Madison
on October 4, 2017
Time for a credit card application spree!
Sign up bonuses from credit cards are one of my huge money makers, and one of my favorite ways to make money!
We pick up thousands of dollars in bonuses each year. The cards with travel bonuses also fund our family travel. Over the past year we traveled for 8 weeks using points and miles.
Secret Credit Card Application Spree
This time around I'm focusing only on cards that will not count in the Chase 5/24 calculation. Specifically, I'm picking up business cards that do not post to a personal credit report (that excludes Capital One business cards). Essentially, this entire credit card application spree will be a "secret" from Chase and their 5/24 rule to position us for spring.
Don't forget this strategy isn't for everyone and it has to be done very carefully!
Background
Since I've only done my own application sprees for the last 20 months, it means I'm 4 months away from my husband dropping below the Chase 5/24 rule.
As I was planning my own application spree (more on that soon!) I realized I could pick up a handful of business cards for him that won't count.
I didn't intend it from the beginning, but now that I'm in the home stretch, it makes sense to wait out the next four months without any applications for him that will impact his counts against 5/24!
It will also make our application spree in the spring more exciting! By sticking with just the business applications, we'll be eligible to target some of these cards: United card, the Chase Sapphire Preferred, the Chase Ink cards the Southwest card and the big Chase Sapphire Reserve card.
Using Business Cards
I realize some of you are not interested in business cards. Many of the cards listed below have a personal version. I included notes about the personal versions for anyone interested in the card, but not interested in business cards.
In addition, since I know many of you are into making money on the side, you probably do have a business in the eyes of the credit card companies even if you do not consider it a business yourself! Don't forget you can open a business card with your social security number as a sole proprietor.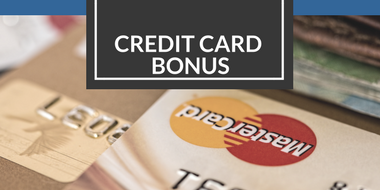 Credit Card Application List
Overall Value
The total for all of the sign up bonuses is: $1,512 + 112,500 hotel points + 120,000 miles. We redeem our hotel points on our ski trips for over .03 per point, which will make the value of the Starwood points worth over $1,775 for us. Redeeming the flights at a minimum 1 cent/point makes those worth at least $1,200 for flights when we travel (although the flight to Hawaii for us is worth much more than $300 in this valuation.
Total value: $4,487+. The actual value of this application spree will be much higher, but I'm trying to calculate the minimum we'd be able to redeem all the points for!
Credit Card Application Links
All of the links I used for the application spree (unless noted above) are now listed in our credit card directory.
Credit Card Application Rules
I plan all of my application sprees within the application rules for each issuer including:
American Express: one signup bonus per lifetime on each card; maximum of five credit cards at a time (unlimited charge cards); one credit card application plus unlimited charge card applications in one day.
Citi: won't allow a bonus if you've opened or closed a card in the same brand in the last 24 months; 2 applications per 65 days (1 every 8 days).
Capital One: One application per day. 1 application every 6 months.
Chase: See the 5/24 rules above.
Previous Application Sprees
Here are some of my previous application sprees if you are looking to target different cards: $4,927+ $4,292, 5,325, $4,500 $4,420, $3,000, $2,075, $1,525, $750, $1,720, $1,800, $2,000 and $2,325.
More on Credit Cards
---

You can get my latest articles full of
valuable tips
and other information delivered directly to your email for
free
simply by entering your email address below. Your address will never be sold or used for spam and you can unsubscribe at any time.