Posted by
Don
on February 9, 2015
I am not a fan of clutter. In fact, I have a rule for myself that every time I buy a new shirt or pair of pants, I have to get rid of an old pair. Still, I do find other things lying around the house, unused. For example I had an old home theater system that I no longer was using. The other day I "found" an old digital camera I never use anymore.
This inspired me to do some further cleaning out and de-cluttering around the house. As it stands right now, I have about 20 things I am looking to sell to make money, from books to electronics and everything in between. The ultimate question is: where is the best place to sell this stuff for top dollar? Below are the various places I use to sell my stuff for quick cash.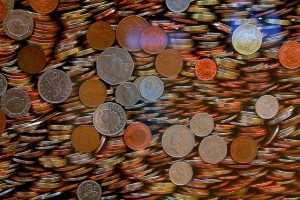 4 Places to Sell Stuff for Quick Cash
Which Is The Best?
So which service is the best for making quick cash? It all depends on your circumstances. If you are looking for a super easy way to make some cash, the trade-in program with Amazon seems like the way to go. If you aren't in a rush, then the other services I listed are a good option.
At the end of the day, you know how much time you want to put into getting rid of your old stuff. That will most likely be the biggest driver of which platform to use.
More Ways to Make Money
---

You can get my latest articles full of
valuable tips
and other information delivered directly to your email for
free
simply by entering your email address below. Your address will never be sold or used for spam and you can unsubscribe at any time.