Posted by
Madison
on January 23, 2018
Sign up bonuses from credit cards are one of my favorite ways to make money!
However, the cards that I pick up in my quarterly application sprees are very personalized.
I thought it would be fun to look back at the most popular offers last year based on reader preferences instead of the cards that I picked up.
Most Popular Credit Card Bonuses Last Year
Looking at the trends of the cards that My Dollar Plan readers prefer, it's clear that the most popular sign up bonuses are those that can be easily converted into cash and don't have a high spending requirement. We all love easy money!
In addition, many of the cards that made the list also offer 0% on purchases or balance transfers.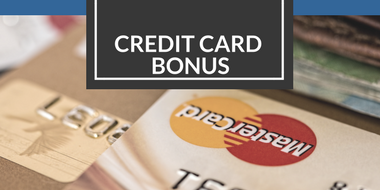 Most Popular Credit Card Offers
Most Popular Business Credit Card Offer
The most popular business credit card offer was for the Capital One Spark Cash for Business $500 Sign Up Bonus.
Credit Card Application Links
All of the links for current bonus offers are listed in our credit card directory.
Credit Card Application Rules
If you plan to apply for multiple new cards, keep in mind the ever-changing application rules for each issuer including:
American Express: one signup bonus per lifetime on each card; maximum of five credit cards at a time (unlimited charge cards); one credit card application plus unlimited charge card applications in one day.
Citi: won't allow a bonus if you've opened or closed a card in the same brand in the last 24 months; 2 applications per 65 days (1 every 8 days).
Capital One: One application per day. 1 application every 6 months.
Chase: See the 5/24 rules above.
Did you pick up new cards last year for the bonus? What are your plans for this year?
More on Credit Cards
---

You can get my latest articles full of
valuable tips
and other information delivered directly to your email for
free
simply by entering your email address below. Your address will never be sold or used for spam and you can unsubscribe at any time.