Posted by
Don
on October 22, 2014
Do you want to become a millionaire? I'll assume you answered yes to that question. What are your plans for getting there? Rob a bank? You will probably have to rob a good number of banks to get to a million dollars and then you will most likely end up in jail anyway. On second thought, robbing a bank isn't such a good plan. Here is a better plan – follow the 5 tips below and you will greatly improve your odds at reaching millionaire status. It won't happen overnight, but it will most likely happen (and you won't go to jail for doing any of these either).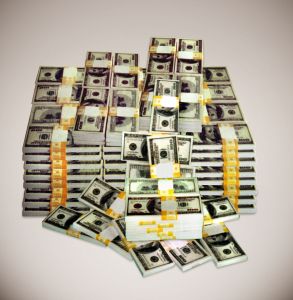 How to Become a Millionaire
Final Thoughts
These tips will help you become a millionaire. Overall, they are fairly simple. You don't have to do a lot of hard manual labor to reach millionaire status, you just have to be smart and give yourself time. If you can follow these tips, I am certain you will become a millionaire.
More Finance Tips
---

You can get my latest articles full of
valuable tips
and other information delivered directly to your email for
free
simply by entering your email address below. Your address will never be sold or used for spam and you can unsubscribe at any time.