Posted by
Don
on April 26, 2017
How good are you at managing your finances? Are you where you want to be or could you use some improvement?
If you are like most others, there is room for improvement.
No matter what area you are struggling in, there are a few small steps you can take to improve your situation.
4 Mistakes That Will Sabotage Your Finances
Here are 4 mistakes that will sabotage your finances. The good news is that seeing these mistakes will help you to get a better handle on your finances and reach your goals and dreams.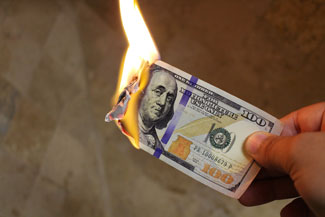 (Photo Credit: Intellectual/Pixabay)
Final Thoughts
There are many ways that you sabotage your finances. By learning about these 4 that I highlighted, you can begin to take steps to overcome them. The good news is once you are able to overcome these, you will have a solid foundation on which you can further improve your financial situation.
It is up to you. You can take action now and start seeing positive results with your finances or you can put it off and keep going down the same road you are on now. If you choose to do this, don't be surprised when you wake up one day still wandering around, having gone nowhere at all.
More on Your Money
---

You can get my latest articles full of
valuable tips
and other information delivered directly to your email for
free
simply by entering your email address below. Your address will never be sold or used for spam and you can unsubscribe at any time.