Posted by
Kristen
on July 19, 2016
When you are trying to save your money or get out of debt, sometimes the process can seem like it's not going so well. It can be frustrating when it feels like it's not working as well as you had originally thought it would.
If you're not seeing your savings increase as much as you need it to or if you want to get out of debt faster, it's time to find ways to make extra money. Whenever I'm saving for a vacation, I try to make as much extra money as possible.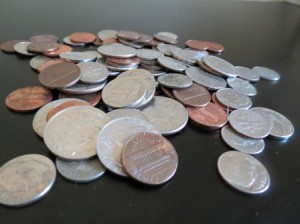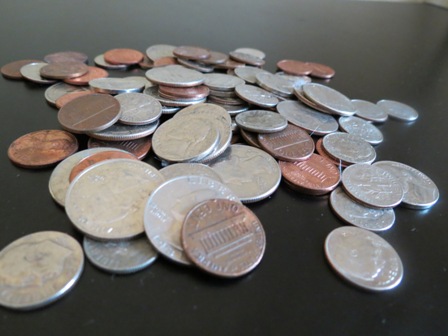 Photo source: Kristen
Simple Ways to Make Extra Money
Sell your old jewelry. Whether it's an old necklace from an ex or a ring or bracelet that just isn't your style anymore, don't let your old jewelry sit in the bottom of that jewelry box any longer. Find a reputable jewelry store that will give you cash for your unwanted items. You can also sell your jewelry at a consignment shop, on Ebay, or at a store that buys gold. But before you sell, know what it's worth so you know you're not getting taken advantage of. And don't be so quick to sell something meaningful or passed down to you for quick cash because you may regret it later on.
Write. Have you always wanted to be a writer? Are you an expert on a topic? Do you have a strong opinion on a topic? If yes, there's a good chance you can get paid to write. You don't need to be a professional writer to get paid for it. Send an e-mail to blogs or magazines you read to ask if they accept submissions for payment. You can also register at sites like Freelancer.com to start getting work.
Sell the books you don't want anymore. If you know you are not going to read a book again, then sell it. To deal with my student loans in college, I sold all of my used textbooks every semester to pay for next semester's books. This way I wouldn't have to take out additional loans to cover my book costs. You can sell textbooks, cookbooks, novels, and whatever other type of books you have on Amazon or at a local store that buys used books.
Dog-sit or walk a dog. Offer to walk a dog for your neighbors or nearby friends and family. You can even register on Sitter City to find dog sitting opportunities near you. This is perfect opportunity if you're off during the day or out of work. Some people are gone all day and just want someone to come let their dog out while they're at work.
Sell your old movies. I used to buy DVDs all the time until I realized that I was wasting money since I only watch them one time. I sold all of my movies on Amazon and at a local store that buys DVDs.
Get money for your unwanted clothes. Everyone has clothes they don't wear anymore. Clean out your closet and separate them into piles. If you have designer or more expensive clothes, sell them at an upscale consignment shop or on Ebay. You can sell other name brand clothing to used clothing stores, such as Plato's Closet.
Market your photos online. If you love taking photos, consider signing up for an iStockphoto account. You can sell your photos online to those who want access to them. You may not make much, but something is better than nothing.
Babysit. Consider babysitting if you think you're up for taking care of some little ones. Just like with dog sitting, you can register for an account with Sitter City or search for opportunities on Craigslist. For an even safer route, spread the word through your family, friends, neighbors, and co-workers that you're looking to babysit for extra money. You can even drop by the local schools to advertise your services.
Sell your kid's clothes and toys. Let's face it. Kids outgrow clothes, shoes, and toys a lot more quickly than we'd probably prefer them to. Instead of just tossing them out or letting things get buried under new items, sell the old ones. Find a store, like Once Upon a Child, that buys gently used clothes, toys, and baby gear. Even old video games shouldn't go to waste. Sell them online or at a store that buys used video games.
Teach. Everyone has something they can offer to teach. Playing an instrument, cooking, singing, dancing, a foreign language, and crafting are just a few of the things you can get paid to teach. Spread the word that you're interested in teaching your subject. If you excel in a sport, offer private lessons or classes. Many community centers have more obscure classes you don't need a degree to teach, and you only need an expertise. If you excel in a school subject, try to be a tutor. Call local schools or search online for job opportunities.
Have a yard sale. Clean out your entire house, and put everything you don't use or don't want anymore up for sale at a yard or garage sale. Don't forget about places you don't look often like a basement, attic, or laundry room. Also see 10 Ways to Maximize Craigslist Revenue.
House-sit. Offer to house sit while your neighbors or friends are going on vacation. In some cases, it could be a creative alternative to a hotel if you're house sitting in a new destination. You may have to do other odd jobs like water plants or taking care of an animal as well.
Sell your old electronics. You can sell all of your out dated electronics online at sites like Buy Back World including cell phones, computers, iPads, digital cameras, and game systems. When you upgrade, donate your original.
Sell crafts. If you love to craft, turn your hobby into cash. Whether it's making blankets or house décor, you can make a profit from it. Craft fairs often let you rent out a booth to sell your product. You can also sell your crafts online with sites like Etsy.
How do you make extra cash?
More Ways to Make Extra Money
---

You can get my latest articles full of
valuable tips
and other information delivered directly to your email for
free
simply by entering your email address below. Your address will never be sold or used for spam and you can unsubscribe at any time.