Posted by
Kristen
on June 25, 2013
Taxes and the entire tax season can be pretty stressful trying to get all your paperwork organized, figuring out any deductions or claims that should be made, and of course, sitting down to fill out the right forms accurately and timely. But, for some people, there is a glorious light at the end of that tunnel which meant getting a tax refund check. Even though you may have had taxes taken out of your check, it still feels like free money in a way. And of course, it feels good to get it.
What if you filed on time but still haven't received your tax refund?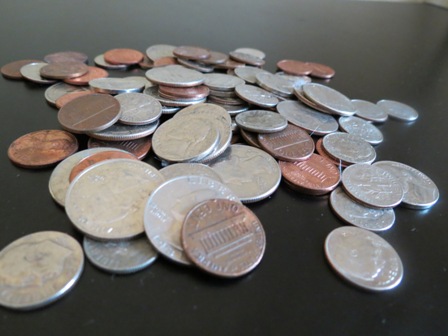 Photo Courtesy: Kristen
The scary truth it, there are reasons why you won't get a refund at all, beyond the IRS delay this year. This is horrible especially if you were counting on a refund and need it to pay bills. Here are some reasons why you actually may not be getting a tax refund this year.
Why You Didn't Get a Tax Refund
To prevent it from happening in the future, be sure to pay any taxes you owe. Also, be sure you keep up with your student loans and be sure your information is accurate to ensure you won't have money withheld from these mistakes from the past.
Have you ever gone without a tax refund when you thought you were going to get one? What was the reason?
More Tax Topics
---

You can get my latest articles full of
valuable tips
and other information delivered directly to your email for
free
simply by entering your email address below. Your address will never be sold or used for spam and you can unsubscribe at any time.