Posted by
Madison
on March 9, 2009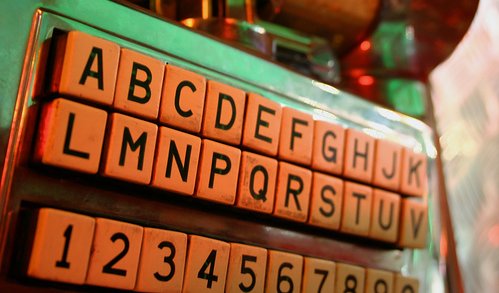 Photography Jukebox
Working on your finances each day can get pretty boring if you don't spice it up once in awhile. Challenge yourself to think in a different way, or try something new today! Looking for a place to start? The personal finance alphabet is a fun way to work through your finances from A to Z.
Personal Finance Alphabet
Asset Allocation. Choose an asset allocation plan for your portfolio that reflects your risk tolerance, age and investment goals. I use a total market approach for our portfolio.
Bank Bonuses. I love to hunt down easy money for opening new bank accounts. The Virtual Bank $20 sign up bonus is one of my favorites.
Credit Card Arbitrage. What is Credit Card Arbitrage? Take advantage of 0% balance transfers and park the proceeds in an account that earns a higher interest rate.
Diversification of Income. Where does your money come from? If it's just one place, consider income diversification to spread the risk.
Estimated Tax Payments. Who needs to make estimated tax payments? And how do you make them?
Free Money. Featured Free Money deals every Friday. Subscribe to stay updated.
Gift Cards. Don't want to buy them? Get free gift cards from MyPoints.
High Yield Savings Account. Looking for a place to stash your cash? See how high yield savings accounts stack up.
Investment Club. A great way to learn about investing with others. Find out how to start an investment club in your area.
Joint Finances. Partner with your spouse to address your money together. If you work together on your financial goals you'll be more likely to succeed.
Knowledge. The more you know about personal finance, the better choices you can make for your future. Don't know where to start? Check out the archives for lots of great articles on various personal finance topics. In addition, there a many free magazines that provide great reading material.
Leverage. A great way to grow your net worth is by using other people's money. Mortgages are a perfect example; is it time to refinance?
Mistakes. It's OK to make mistakes in your financial journey… as long as you learn from it. We learned a lesson with our dumbest purchase ever.
Net Worth. Is your net worth negative? Find out how to pay off credit card debt and start building your net worth.
Ohio 529 Plan. If you have kids, you won't want to miss the College Advantage $25 Sign Up Bonus for opening a new 529 plan.
Peer to Peer Lending. Make loans to others via Lending Club to earn above average interest rates.
Quicken. Looking for free money management? Give Quicken Online a try, it's free!
Roth IRA. A fantastic retirement vehicle to grow your money tax free. See the 2009 Roth IRA Limits for contribution limits.
Sharebuilder. My new broker of choice for my kids. Details on pricing packages are found in the ShareBuilder Review.
Taxes. Check out the ultimate tax resource guide for everything you want to know about taxes this season.
Unemployment. Are you ready to lose your job? Get your finances in order prior to losing your job to preserve your finances.
Vacation. Prepare your finances for vacation with 12 easy tips.
Wholesale Clubs. Save money buying in bulk for your groceries and everyday needs.
X-Ray Tool. The Morningstar instant x-ray tool is a helpful portfolio assessment tool. Check it out, it's free!
Your Money or Your Life. My favorite personal finance book! Your Money or Your Life is written by by Joe Dominguez and Vicki Robin.
Zecco. A brokerage offering trades at $4.50. Stay tuned, Zecco is also the next broker on my list to try out and report back!
---

You can get my latest articles full of
valuable tips
and other information delivered directly to your email for
free
simply by entering your email address below. Your address will never be sold or used for spam and you can unsubscribe at any time.