Posted by
Kristen
on March 3, 2015
Dealing with student loans can be overwhelming. If you are having trouble finding a job or not earning what you thought you would be, simply making the minimum payments can be impossible. Here is what you can do when you can't make your student loan payments.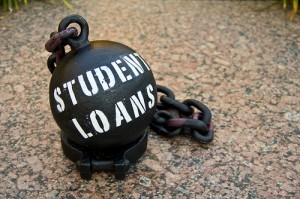 (Photo Credit: thisisbossi)
How to Handle Your Student Loans When You Can't Make Your Payments
Things to Remember
Consider loan forgiveness programs carefully. Be sure to fully read and understand any contact you sign. Many times, if you do not complete your service, you need to pay back the money they paid towards your loans. Also, many programs only pay your loans up to a certain amount.
The first step is always contacting your lender to let them know you are having trouble paying your loans.
You absolutely must keep paying your student loans even if you apply for a deferment or a forbearance. You will be notified by your lender that your request has been granted, but this can take a while. If you miss a payment, your loans will become delinquent.
How do you deal with your student loan debt? What advice would you give those who are struggling to make their student loan payments every month?
More on Student Loans
---

You can get my latest articles full of
valuable tips
and other information delivered directly to your email for
free
simply by entering your email address below. Your address will never be sold or used for spam and you can unsubscribe at any time.