Posted by
Kristen
on September 22, 2014
When you're trying to get out of debt or increase your savings, the two ways to do both is by increasing your income and cutting your spending.
On the list of items you could potentially cut, is your cable bill. If you're spending $100 per month on your bill, imagine if that money was going towards your looming credit card debt or a massive student loan you've been trying to deal with. Or better yet, if you don't have any debt, if it was put towards increasing your emergency fund or your savings account.
Some people also choose to cut cable to decrease their family's TV watching while increasing other activities. If you're thinking about taking the plunge, here are some options once you give up cable.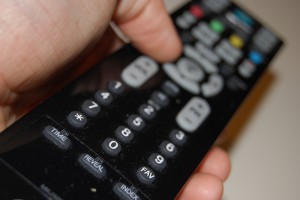 Photo Credit: Flickr (espensorvik)
How to Cut Your Cable Bill
Head out to watch the game. If you loved cable to check out all of your favorite teams play, head out to a local sports bar or restaurant instead. Better yet, opt for live sporting events when you can. Search for cheap seats at your local team's game. You can also check out your team's official website for a live streaming score, highlights of the game, and more videos. If you're just a sports fan in general, check out minor league and community sports that often offer much cheaper tickets that the pros.
Watch the news online. Most local news channel websites offer free clips of the news or even live streaming of newscasts right on their website. The same is true for national news websites, such as CNN.com which offers live TV on their website along with video clips of various stories in addition to headlines streaming.
Watch episodes on the station's website. Check out the website of the station for your favorite shows. Many websites, such as Bravo and MTV, will offer free full length episodes of recently aired episodes. Some may offer clips of shows as well.
Check out other TV sites. Besides the actual station's website, there are other websites where you can gain access to TV shows. Hulu, SurfTheChannel, and YouTube are options to view TV shows and news clips. You can also use these sites to watch free movies and more.
Invest in a media player. You can consider purchasing a media player, such as Chromecast or Apple TV to watch TV without the cable service. You should consider the initial instillation fees and any associated costs of starting it up as well as maintaining it before you cut your cable cord.
Head out to the library. In addition to books and magazines, chances are your library also offers movies on DVD along with full seasons of past TV shows. You can borrow these items completely for free.
Reduce your package. If you can't completely part with cable, look into downgrading your service.
What are other ways you can watch TV without cable? What are your favorite non-television watching activities? If you've given up cable, how has your experience been so far? If you haven't yet, what's your hesitation of giving up cable?
More on Frugal Movies and TV
---

You can get my latest articles full of
valuable tips
and other information delivered directly to your email for
free
simply by entering your email address below. Your address will never be sold or used for spam and you can unsubscribe at any time.