Posted by
Madison
on June 17, 2015
Five years ago My Dollar Plan readers shared their favorite personal finance books.
It's time to revisit the list of best personal finance books to give you some inspiration for your summer reading!
There were more than 100 suggestions, so I picked out 35 to highlight. That should be more than plenty to get all of us started!
While the order is somewhat random, I've started with some of the most popular responses and ones that I consider my favorites near the top. There are also some controversial inclusions, feel free to discuss your favorites in the comments. Don't forget, many of these books are available at the library for free!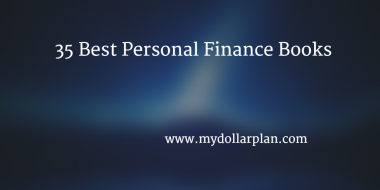 Readers' Favorite Personal Finance Books
Alicia added a favorite quote from her husband's grandfather:
Son, it's not your living it's your life style.
She adds, "Great advice from someone who lived through the great depression."
---

You can get my latest articles full of
valuable tips
and other information delivered directly to your email for
free
simply by entering your email address below. Your address will never be sold or used for spam and you can unsubscribe at any time.