Posted by
Kristen
on August 19, 2015
When you're on a budget, generally your priority is thinking how you're going to save on groceries, pay your bills down, and even save for that family vacation down the road. Spending time with our friends often gets pushed aside. Going out to expensive dinners, dropping a ton of cash at a bar, or other pricey activities just do not fit in when you're trying to save or get out of debt. But you don't have to give up your time with friends just because you don't want to spend a lot of money. Just work with your friends to come up with creative, fun, and affordable options for your group. These are 12 of the things I do with my friends that are cheap or better yet, completely free.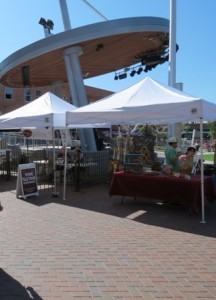 Inexpensive Ideas for a Fun Night Out with Friends
Find a free wine tasting.
Many gourmet grocery stores, wine stores, and liquor stores offer free wine tastings. It may not be as extravagant as wine tastings you need to pay for, but it's still sampling new wines for no cost. I love going with my friends to see how different our taste buds are and to learn a little more about wine. Many of the featured wines are then offered at a discounted price. Search for free tastings anywhere that sells wines. Also see 7 Ways to Enjoy Wine and Craft Beer on a Budget.
Attend a free play or concert.
To add a little art to your life, find a free concert or play. You can find free or very cheap admission for concerts and plays at local colleges, high schools, and community centers. Even your local library may offer free concerts. In addition to checking for these events at the schools, centers, and libraries, check your local newspaper for postings of free events.
Go to a sporting event.
Besides concerts and plays at high schools and colleges, head there for sporting events. You'll have fun cheering on your local team while reminiscing about your high school or college days with your friends. Between all the energy from the game, the band, and the crowd, you may even forget you're not spending hundreds at a professional sporting event.
Have a classic sleepover.
No matter how old we get, my best friends and I still manage to have the occasional sleepover together. Even if you're not actually able to sleepover because you have a family waiting for you at home, you can still have the same idea. Have everyone bring snacks, pitch in for a pizza, and watch movies together. Wearing pajamas and laying around is a nice break from getting dressed up and going out to dinner.
Get a free makeover.
Swing by the makeup counter at a department store to indulge in a makeover. Many makeup counters or makeup stores offer them completely free. They have these too good to be true sessions because they want you to buy the products they're showing you. If you don't mind saying no to the makeup artist, get made up there together.
Start a book club.
Starting a book club with your friends may be just the push you need to getting to that book that's been sitting on your night stand collecting dust. And better yet, it's a free way to bond with your friends. Each month, pick a book, and borrow it from the library or search for it at a used book store. When everyone has completed it, get together to discuss what you thought. Of course, have everyone bring a snack or drink.
Have a potluck.
If you want to get a group of people together, ask everyone to bring a dish. You can even break it down into asking a few people to bring appetizers, a few to bring main meal items, and a few to bring dessert and drinks. For more ideas see 6 Alternatives to Dining Out.
Learn from each other.
When you're hanging out with your friends, you may forget all of the amazing talents and accomplishments they all have. Swap lessons with your friends. Chances are between you and your group of friends, there's someone who is an excellent cook, speaks another language, is a great photographer, is a huge crafter, plays a sport, knows how to do hair, or countless other hobbies and interests that are worth learning.
Switch off planning a night out.
If your friends are budget conscious too, set a limit for a day or evening out. For example, say once a month you will all get together for the price of $25 or $50 per person. Set the price for as low or as high as you can all afford and agree on. And then, each month, have a new person plan the get together while staying in budget. This gives you a break from trying to rack your brain for affordable options, and you'll be surprised how creative your friends will get.
Go shopping.
Whoa, whoa, you can't go shopping on a budget, right? Wrong. Just pick the right places. Go to thrift stores, resale shops, and even garage and yard sales. It's a different type of shopping experience while you're searching for the best deal and may even find a hidden gem. Anytime a friend of mine asks me to go shopping, I keep in mind future things I need to buy anyway. If I know I need to buy something for my nephew's birthday or for an upcoming baby arriving, I shop for that so I'm not tempted to spend money on myself and for something I don't need.
Have a swap party.
Better than going shopping at a store, shop each other's closet. Ask your friends to bring over their gently used accessories for a swap party. Gather jewelry, purses, shoes, scarves, and sunglasses. It's easier to use accessories rather than clothes since other than shoes, they fit all shapes and sizes. And you don't have to worry about people wanting to change to try it on.
Do something outside.
No matter where you live, there is something to do outside with your friends. Find a park or a beach that has a volleyball net, tennis court, baseball field, basketball court, soccer field, or whatever sport you're interested in. Explore hiking trails or if you have bikes, find a trail that's suitable for biking.
What do you do for a cheap night out with friends?
More Inexpensive Ideas
---

You can get my latest articles full of
valuable tips
and other information delivered directly to your email for
free
simply by entering your email address below. Your address will never be sold or used for spam and you can unsubscribe at any time.