Posted by
Don
on January 5, 2015
Living life while on a budget can be tough. When I bought my first house a few years ago, money was tight. In fact, I bought more of a house than I could afford and I had to literally watch every penny I made. Going through this experience was tough, but it forced me to think outside of the box and to find new ways to have fun. Below are a handful of the ways I still had a fun life while living on a tight budget.
How to Have a Life While Living On a Tight Budget
If one of your plans for the New Year is to improve your finances or take charge of your financial future, you will also need to find a way to enjoy life while sticking to your budget.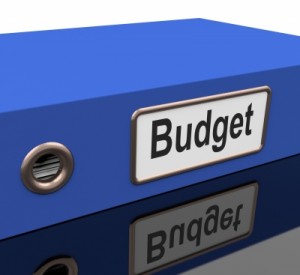 (Photo Credit: Stuart Miles)
Have Nights In
Instead of going out all of the time, invite friends over to your house or head over to their house for a fun night in. There are plenty of things you can do to have fun. You can have pot luck dinners where each person brings a different dish. You can play board games (trust me; there are plenty of board games directed for adults). You could even play video games – the Wii is great for this – or just watch movies. Doing any of these things will save you money and help you stick to your budget.
Go Out Earlier or Later
When we would go out, we made it a point to either go out early so we could take advantage of happy hour specials. We made sure to do some research so we knew the places for the best happy hours and visited those places more often than not. In addition to this we would sometimes go out late at night to take advantage of late night appetizers.
In both cases, the apps were more than enough to fill us up and we sometimes even had money left over.
Think Outside The Box With Other Spending
If I knew there was a hockey game or night out that I didn't want to miss, I made it a point to rearrange my spending. I shopped for more sale items at the grocery store or went without the case of soda for the week. I made small cutbacks to my spending here and there so that I could spend a little more on a night out.
It all comes down to priorities. I am certain you can think of a few things you don't need to have when you go grocery shopping or something else in your budget you can cut out for the short-term so you can take advantage of an upcoming concert or event.
Pay Attention
It's amazing what happens when we just pay attention. For me, I would always fill up my gas tank by my house. But after money got tight, I made it a point to look at gas prices along my route to work. Surprisingly, I found that the gas station near my work sold gas for $0.10 less on average!
This also worked out when grocery shopping too. I typically shop at the store down the street from me. One day I was hanging out with a friend and he went to a different grocery store in town. As we walked the aisles, I noticed that some of the things I tend to buy were cheaper here.
Learn to pay attention and you might be able to save yourself some money.
Find Other Sources of Income
Another option is to instead of trying to cut back, increase what is coming in. I took surveys for a few years. While the money I made wasn't earth-shattering, it was a nice amount to help me pay for some of my wants.
I also made sure to perform my best at my job. Over time, I starting earning 4-5% raises which helped to ease my tight budget. Always remember that there are two sides to the budget equation – income and expenses. Don't forget about one for the sake of the other.
Do Your Homework
Just like with the idea about half price appetizers above, if you do your research, you can find all sorts of things to do that are free or low cost. Through research we found a movie theater that had Tuesday specials. You could see a movie for $0.50. While it wasn't ideal to hit the movies on a Tuesday night, doing so allowed us to see the latest movies for a fraction of the normal price.
We also were able to find a bowling alley that offered a group rate on Saturday nights. Instead of paying over $20 for a lane and shoe rental for a few hours, we paid $12 and bowled as much as we wanted for four hours.
Final Thoughts
At the end of the day, having a social life while sticking to your budget isn't that hard to do. You just have to plan and do your homework. There are plenty of things you can do for a reduced cost; you just have to be willing to take the time to find them. In some cases, the thing you do will be horrible. But those are great times too. Not in the moment, but when you get together and reminisce with friends, that horrible experience becomes a funny story that never gets old. Make it a point to expand your thinking and try new things. You never know what you might find.
What do you do for fun while sticking to a budget?
More on Budgeting
---

You can get my latest articles full of
valuable tips
and other information delivered directly to your email for
free
simply by entering your email address below. Your address will never be sold or used for spam and you can unsubscribe at any time.