Posted by
Kristen
on January 23, 2013
During summer, I'm set. My love for finding fun stuff to do but still saving money is pretty simple. The warm weather makes it easy to swim, go for a bike ride, take long walks or hikes, play tennis, have picnics, and barbecue all outside for free or cheap. But now that it's winter and it's getting colder and colder by the day and darker for much longer, I'm stuck indoors and my favorite activities won't be around until next spring. Instead of letting boredom sink in or ending up spending too much money with splurging by going out to bars, restaurants, and movie theatres, I've found fun and free things to do around the house to keep me entertained.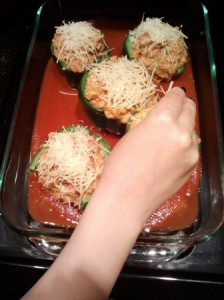 Photo credit: Kristen
Inexpensive Winter Activities
Catch up on overdue reading.
Whether it's a book that's been on your night stand or something you seek out to borrow from a friend or the library, relax with a good book or magazine. See the 35 Best Personal Finance Books for ideas to get started.
Have a game night.
Break out board games, cards, and poker chips. If you're playing with your kids, you can even wager things like chores around the house. If you're playing with your significant other, you can wager a massage or the winner gets to pick what you have for dinner to make it a little more interesting.
Experiment with a new recipe.
Look online to find a daring, but affordable recipe you can create with things you already have around the house or a recipe where you'd only need a few inexpensive ingredients. Before you head out, don't forget to do a quick look for coupons to save money on your grocery bill.
Invite friends over.
If you know how to save money on entertaining, having your friends over to your house instead of going out is much more budget friendly. You don't have to spend a ton of money on decorations, food, and drink. Instead, have a pot luck party where everyone brings an appetizer or a dish so the financial burden doesn't fall on you. Or, have an "after-dinner" party where everyone brings a dessert or a drink.
Have a movie night.
Go through movies you already have or borrow a movie from the library or even your friend or family member.
Plan your summer getaway.
It may seem a little early, but use your time in doors to plan your summer vacation. This gives you plenty of time to research an area, find ways to save on the vacation, and watch for great deals on entertaining activities, restaurants, and how to save at hotels in that location.
Throw a fondue party.
Instead of cooking dinner, serve fondue. The warm fondue is an ideal for a cold winter day. Whether it's just you and your significant other, your kids, or your friends, fondue is not just a meal, but it is entertainment as well. Choose your cheese and dippers by what's on sale and by also keeping in mind how to save at the grocery store. It ends up being a really inexpensive dish. You can dip pretzels, any type of bread or buns, apples, carrots, celery, cut up hot dogs or other types of sausage, meatballs, and whatever else you enjoy with melted cheese. Or you can do a dessert fondue with banana, rice krispy treats, cookies, marshmallows, berries, and anything else you can dip with melted chocolate.
Go through old photos.
Being stuck in the house, it's the perfect time to go through your old family photos. No matter how many times I've seen them, seeing my old family photos from decades ago brings back old memories and the funny family stories get retold again and again. Even if your photos aren't that old, going through recent photos is just as entertaining. It's also a great chance to get organized with the photos and even complete an album or scrapbook.
Let kids get artistic.
One of the activities that I love to do with nieces and nephews is to create a picture. But I'm not talking just with markers, colored pencils, and crayons. Kids love to cut and glue. With child safety scissors and your direct guidance and attention, let them cut and glue things onto a picture. And you do not have to spend any money on these art supplies. I have a little scrap bag in my office where I through anything they would like to glue on a paper. Credit card promotions that look like an actual card, fake flowers, ribbons or wrapping paper from old gifts, and anything else that's eye catching and colorful.
Throw a chili cook-off.
Invite a group of friends, your neighbors, or family members over for a chili cook off. Chili is an inexpensive dish to make so it's perfect for a party. Everyone can bring their best recipe. It's such a versatile dish that it makes for an interesting time; some make it spicy, the type of meat can vary, or you can skip the meat. Provide the fix-ins like chopped onions, sour cream, cilantro, and shredded cheese so everyone can top it how they like.
Clean.
Okay, so I completely understand that cleaning doesn't exactly sounds like a fun activity, but it can be. Thoroughly cleaning out my closet and drawers makes me find items I forgot all about and feels like I'm getting something new. The same goes for my kitchen cabinets and any other storage around the house. You might be pleasantly surprised to see what you actually find, and it might inspire something fun to do. Plus, you'll feel more organized and get rid of unwanted clutter that causes stress and makes it harder to actually find what you're looking for. And on top of everything else, anything you don't want you can sell at a consignment or resale shop, on Amazon or Ebay, or donate to a shelter or somewhere else that can benefit from it.
What frugal activities do you do for entertainment around the house? How do you beat the winter blues without spending money?
---

You can get my latest articles full of
valuable tips
and other information delivered directly to your email for
free
simply by entering your email address below. Your address will never be sold or used for spam and you can unsubscribe at any time.