Posted by
Kristen
on March 20, 2013
Easter is a fun holiday and especially loved since it usually means spring is around the corner. The trouble with holidays, including Easter, is that as great as they are, they usually mean you are spending more money than you normally would. Between decorations, Easter-themed activities, planning a meal, and of course, adorable Easter outfits for the kids, you can easily go over your budget and spend more money than you should be. Instead, here are ways to save money on your Easter holiday this year.
Easter this year is on Sunday, March 31, 2013!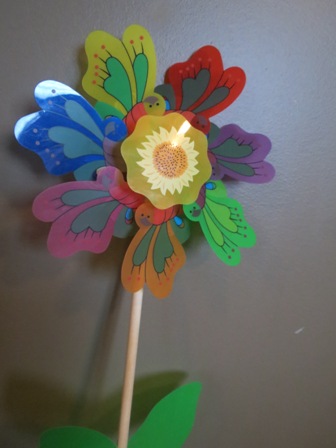 Photo Courtesy: Kristen
Decorations & Activities
Every holiday people love to decorate and find themed activities, and Easter is definitely no different. Instead of going over budget for activities and disposable decorations, here are some more economical choices:
Instead of painting real eggs, paint or color plastic or ceramic ones so you can use them again for next year.
Print off Easter themed coloring pages from online and have your kids paint or color them. Or let them be creative and color their own pictures. Not only is it a great activity for kids, but you can use them as decorations when they're done.
If you're doing an Easter egg hunt, don't dispose of the plastic eggs. Use them for next year.
Get creative with those plastic eggs and baskets for Easter activities. Play bozo buckets. Play learning activities such as allowing younger kids to add and subtract them or organize by color.
Use any colorful, bright summertime decorations instead of buying specific Easter things. Tablecloths, glasses, and plates that you would use in summer, would work great for Easter.
If you're going to purchase decorations, first stop at the dollar store or thrift store.
Check out local events around town for free Easter activities. Coloring contests, visits with the Easter bunny, and Easter egg hunts are just a few of the activities that might be offered by your city, town, local park district, library, church, or community center.
Before you pay for a picture with the Easter bunny, check out places that offer it for free. Besides the locations mentioned above, many times restaurants and stores offer free photos with the Easter bunny.
After the holiday is over, stock up on decorations, coloring books, and other Easter items for up to 80% off.
Easter Baskets
Easter baskets filled with goodies are the equivalent of Christmas presents to some kids. You can still give them a fun basket without wasting your money. Here are some great tricks:
Instead of candy, give fun, healthy snacks like granola bars, trail mix, and fruit snacks. Candy will go fast and not fill your kids up. Putting these snacks in are much more economical.
Besides edible items, put useful toys and educational toys that will last much longer. Play-dough, crayons and markers, coloring books, puzzles, and books are good options. In addition, theme ideas for holiday gift baskets also work well for Easter.
Check the sale papers before you head out, and look for coupons. Visit dollar stores, thrift stores, and even yard sales for inspiration.
Instead of a basket, fill something more practical with goodies. Get creative, and fill items into a sand bucket, book bag, purse, or anything else along those lines.
Consider giving Easter baskets a little late. All of the Easter candy, baskets, and other items to fill the baskets instantly go on sale when Easter is over.
Easter Meal
Whether it's just your immediate family or you are hosting a huge party, preparing a holiday meal can easily make us want to spend more money than we need to. Here are some ways to save money on your Easter meal this year:
Find meals or appetizers that incorporate hard boiled eggs if you're coloring eggs this year. Not sure about your eggs: How to Tell If Eggs are Still Good.
Keep it simple. Don't try to overdo it, and keep things basic and easy.
Before you head out to the store, keep in mind all the ways to save on groceries including clipping coupons, checking sales papers, and remembering your reward cards.
After dinner, make sure you properly package and store leftovers. This way they will stay fresh, and you will avoid throwing them away.
Get creative with your leftovers. Search for recipes online to incorporate your leftover food. We usually have ham on Easter. Instead of just eating it again, I mix chop it and mix it into eggs for an omelet, melt it with Swiss on bread for a sandwich, and even mix it into macaroni and cheese.
Instead of making desserts, let kids do it. Buy premade cupcake mix or plain sugar cookie dough. Make cupcakes and cookies ahead of time. Then, after Easter dinner, let the kids decorate their own cookies and cupcakes. They'll have fun, they'll be using their creativity, and they'll love the dessert that much more knowing they made it. Plus, it's more affordable than going to the bakery for treats.
Easter Outfits
Everyone wants to look their best on Easter. You'll notice floral prints, pastels, and tons of adorable, dressy outfits for kids on store shelves. But before you bust your budget on an outfit that is probably just going to be worn for a few hours, here are ways to save:
Instead of buying an entire new outfit, consider buying a new piece or accessory to brighten it up. For boys, instead of a whole new suit or outfit, try a colorful new tie. For girls, a pastel hat or purse makes a simple dress feel like a special Easter dress without the cost.
Skip dressing up entirely. Kids are going to be getting dirty and running around hunting for eggs and if the weather allows, playing outside.
Visit the thrift store or other second hand shops to buy used clothes. Chances are the kids only wore them once or twice.
Buy something that your kids can wear again to another function.
Purchase an outfit that is more casual and can be dressed up. They'll get more use out of a more casual piece.
Buy separate pieces instead of a dress for girls. This way you can mix and match the pieces to form different outfits.
What do you spend money on to celebrate Easter? How do you save money on your Easter celebrations?
---

You can get my latest articles full of
valuable tips
and other information delivered directly to your email for
free
simply by entering your email address below. Your address will never be sold or used for spam and you can unsubscribe at any time.