Posted by
Don
on April 10, 2014
I'm a sports nut. As such, March is a great month simply for the fact that there is great college basketball to watch. It's great to watch starting with the conference championships because a team that had a horrible season can make a run and if they win their conference tournament, they get invited to the NCAA Tournament (it's why they call is March Madness).
Once you enter the tournament, all bets are off. In years past, it was easy to see the higher seeds (the better teams) easily advance. But nowadays, there is so much parity in the game, that lower seeds beat higher seeds on a regular basis. In fact, this year, there was only one number one seed left of the remaining final four teams. The other teams were ranked eighth, second and seventh. It can be so hard to fill out a bracket correctly, that the great Warren Buffett offered $1 billion to anyone that could submit a correct March Madness bracket. I think after the first weekend, no one had a perfect bracket anymore.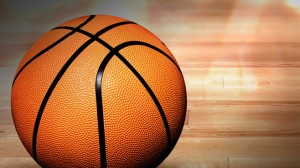 Photo Credit: Stuart Miles
Personal Finance and March Madness
As I was watching the great games over the past few weekends, I made many realizations about personal finances. I know it sounds crazy, but this is what I do. So read on to see what I realized about March Madness and personal finance.
Upsets Happen
As I mentioned above, upsets are no longer an exception, they are normal. Granted a number one seed has never lost to a sixteen seed, but I wouldn't be surprised to see it happen in the next few years. As such, upsets happen in our lives as well. We just don't call them upsets, we call them emergencies.
This is why it is so critical to have an emergency fund. Saving for an emergency fund isn't sexy or glamorous, but it is something that will help you not get derailed when something happens, like a car accident, needing a new roof sooner than usual or needing a new central air conditioner. The better prepared you can be, the lesser the chance of an upset causing you financial harm.
Read More: How Big Should Your Emergency Fund Be?
Plans Don't Work
You can scout a team and think you know how to attack them only to find out your plan doesn't work. In order to win the game, you need to come up with a new strategy. In life, change is inevitable. Even with the best plans, life still happens and causes us to have to change things up a bit.
Take my current situation. My wife and I had planned this year to put over 60% of our income into our various investment accounts this year. But here we are in April and she is burnt out from her job and is looking for something else. The direction she is leaning would mean a large pay cut. As a result we are still saving as much as we can, but we are hoarding cash instead of investing the money.
To be successful in life, you need to have a plan, but you also need to be able to change when what you planned for doesn't happen or unexpected things arise.
Read More: Do You Have a Worst Case Scenario Plan?
It All Comes Down To The Basics
Look at many of the games and the losing team loses simply because they missed a majority of their free throws. This aspect of the game is overlooked by many of the players because they want to be on ESPN for the dunks and other great plays. Making a free throw is boring. But as boring as it is, it is still the foundation of how to win a game. Make your free throws, and odds are you are going to win the game. But miss your free throws and you'll be heading home early.
With our finances, it all comes down to the basics as well. Have an emergency fund. Live within your means. Save for retirement. If you can't do these things, you are going to have a tough time thriving and prospering in life and during retirement. Again, doing these things aren't glamorous, but they are what needs to be done.
Think of it like building a house. If you want a solid house, you need a good foundation. It's ugly and no one is interested in it. They just want to see the actual house. But without that foundation, there wouldn't be a house to look at.
Read More: What Should Your Financial Pie Chart Look Like?
Final Thoughts
By learning finance from other areas of life, many find the subject more tolerable and even enjoyable. If you have a difficult time with getting your financial house in order, try to mix it with something you love to do and learn that way. I was able to relate March Madness with personal finance. You can do the same with many other things in life too. It will make it more likely that you stick to the actual learning process.
More Financial Lessons
---

You can get my latest articles full of
valuable tips
and other information delivered directly to your email for
free
simply by entering your email address below. Your address will never be sold or used for spam and you can unsubscribe at any time.