Posted by
Madison
on September 22, 2008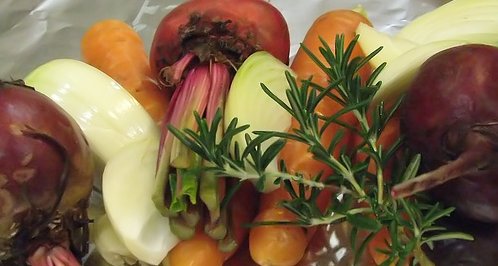 Photography: Borscht to Be by Noël Zia Lee
One of the best parts about My Dollar Plan is the community of readers that is developing. When I told you that I needed to learn how to cook, you came through with lots of recipes, links, tips and more.
Once you know how to cook, you can combine cooking at home, using recipes that favor frugal foods, and working on trimming the grocery bill to create the "three-legged stool" of frugal cooking. Put it all together and you get the following guide to frugal cooking.
Cooking Resources
Recipes from Readers
Easy Chicken and Rice Dish
1 Box of rice (a roni-type rice), any flavor
2 Chicken Breasts (halved or diced)
Shredded Cheese
Open the rice and sauce mix, pour it into cake pan or glass baking dish. Add the amount of water required on the box to the rice. Stir.
Lay the chicken on top of the rice. Bake at 350 for 30 minutes. Remove from the oven.
Cover with shredded cheese, bake for another 5 to 10 minutes. Remove from oven and serve.
"I double the recipe, because we've got 5 people in our house full time, but the recipe is the same. You can change the rice flavors to suit your mood. You can use whatever cheese you have on hand. I serve it to company or just to the family. Everyone loves it." – Momma
Italian Chicken and Green Beans
Pre-heat oven to 350.
Open 2-3 cans of green beans and drain. Pour the contents into a casserole dish, top with 2-4 boneless skinless chicken breasts.
Top with a can of Italian seasoned tomato sauce, sprinkle with mozzarella cheese. Bake for 20-25 minutes or until chicken is done.
"You can adjust the beens and chicken to your need. My kids wouldn't even eat green beans until I made them this way." -Tonyia
Tritip Sandwich
1 tri-tip
1 jar salsa (I use Herdez, but any will do)
1 pack lipton onion soup mix
Put all ingedients into a crockpot, cook on low for 8 hours. Stir meat to shred. Serve on hoagies with your choice of cheese. -Tonyia
More Frugal Recipes
Tips and Tricks
Make food last longer. 27 Great Tips for Around the House Great tips to avoid food going to waste. For example: separating your bananas will slow down ripening and storing cheese in aluminum foil will keep it fresher and avoid mold. Who knew?
Make bread and pizza dough. Artisan Bread in Five Minutes a Day has a basic recipe for simple crusty bread and pizza dough. In a few minutes you can make a batch for two weeks which can make 2-3 pizzas, and 3-4 loaves of bread. It "saves a boatload of money!" – pidgeon92
Barbeque all year long. Even in the winter! "Kids love the hot dogs and burgers and I'll even throw some on for lunch time too." – The Passive Dad
Saving Money
Frugal recipes are even cheaper when you can buy the ingredients at a discount. Here are some of the methods that I'm exploring to cut down on our grocery bill.
---

You can get my latest articles full of
valuable tips
and other information delivered directly to your email for
free
simply by entering your email address below. Your address will never be sold or used for spam and you can unsubscribe at any time.