Posted by
Don
on June 16, 2014
Read most financial publications and they will speak to you about why you should never buy a new car. The total cost of a new car, including the depreciation is a waste of money. And don't even suggest leasing a car. You'll be banished quicker than Napoleon. I'm not here to tell you any of this. In fact, if the price is right, along with the interest rate, and you keep your car long enough, buying new can make perfect sense. Instead, I am going to talk to you about what to look for when buying a used car.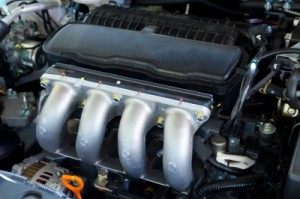 Photo Credit: Witthaya Phonsawat
Tips for Buying a Used Car
We hear all of the time about lemons that are sitting on dealers' lots. This was especially true after Hurricane Sandy hit the East Coast a few years ago. Thousands of water damaged cars were sitting on dealer lots, looking to be sold. You couldn't tell by looking at the car that you were buying a piece of junk. So how do you protect yourself? Here are some keys to buying a used car that will last.
Take a close look at the condition of the car.
What I mean by this is to really look the car over. How clean is it? Don't just look at how shiny the paint may be, but dig deeper. Look at the condition of the interior and between and under the seats. From there, check how clean the car is under the hood.

You can tell a lot about a car just by seeing how well the previous owner took care of it. You can get a better sense of this when buying from another individual as opposed to a dealer since the dealer will go the extra mile to make sure the car is clean.

But an individual will most likely just do enough to get a car clean. This means that there might be a stray french fry under the seat or the engine compartment will be dirty. Trust me, no one is going to spend the time it takes to clean the engine compartment of a 5 year old car to sell it if they never cleaned it before.

Get a professional to look it over.
I can't stress this one enough. It boggles my mind why people buy a used car without getting it looked at first by a professional. You are spending a decent amount of money; don't you want to make sure the car lasts you for years to come?

A good mechanic will lift the car up and check it out, from top to bottom. They will notice that small oil leak that could turn into something serious. They can also tell you how rough the owner has been on the car by looking at some of the wear items on the car (tires and brakes in particular). Having a professional look the car over will give you the peace of mind that you are buying a car that won't break down on your way home from purchasing it.

Ask for service records.
This actually ties into the point above about inspecting the car. Any owner that takes good care of their car will have the service records. These include inspections, oil changes, and routine maintenance. By seeing these records, you know that:

The car was properly maintained, which lengthens its useful life.

The car has had any mechanical or electrical problems that you might want to inquire about further.

Not everyone is going to have all of the service records for their car, but they should have a good amount of them. The more records I see, the more comfortable I am in buying the car.

Do extra research.
Before signing on the dotted line, even if everything checks out, is to do a little research online. Simply go to your favorite search engine and type in the make and model of the car and the word forum. For example, if you were looking at buying a Honda Accord, you would search for "Honda Accord forum".

This will show you websites where current owners of Honda Accords are talking about the cars. You are looking for any common problems that owners are having or anything they are complaining about the car. This will give you great insight into the car itself.

Doing this saved my sister many potential headaches. She was hit by another driver and her car was totaled. She was looking at buying an SUV and found one she liked. But after a little bit of research, I found out that many of these SUVs were experiencing engine failure around 70,000. While there was no guarantee the one she was considering would have a similar fate, she decided to not take the chance and get something different instead.

Consider a certified pre-owned car.
One way to bypass most of this work is to look into buying a certified pre-owned car. In these cases, a late model used car, usually 2-3 years old has come off lease or the previous owner changed their mind, and it is now for sale. The car manufacturer will offer the new owner a special warranty, certifying that the car is in excellent shape. In a way, it is just a way to charge you a higher price for peace of mind.

For many, this is a great way to go. You will get a late model car, usually will low miles, and will still be covered by the original warranty, along with an extended warranty. All of this for a little more money out of pocket.
Final Thoughts
When it comes to buying a used car, you have to put in some effort and do some work. Don't fall victim to the shiny red paint of the car. There could be major problems with it. Make it point to thoroughly inspect the car, both inside and out and have a professional inspect the car as well. From there, review the service records to make sure that the car has been maintained correctly. If everything checks out, start the negotiating process.
If you'd rather be covered by a longer warranty from the manufacturer and want a late model car with low miles, then look into a certified pre-owned car from a dealer. The price might be a little more, but in the end, the higher price is worth it.
More on Cars
---

You can get my latest articles full of
valuable tips
and other information delivered directly to your email for
free
simply by entering your email address below. Your address will never be sold or used for spam and you can unsubscribe at any time.